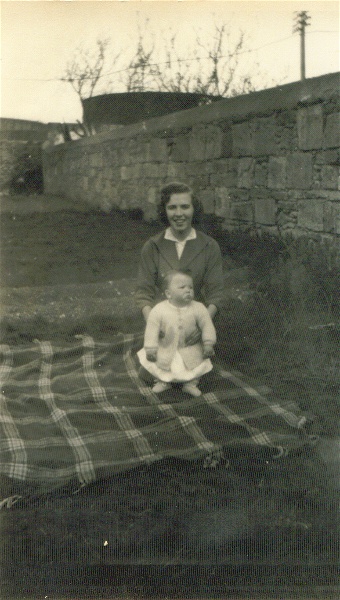 The Invergordon Archive
Margaret O'Neill and a very young Isabel Moir
This is a photo of Isabel Anderson Moir, daughter of Davie and Jessie Moir, and 16 year old me, taken in the Moir's back yard in 1956.
Somehow, I missed
picture #545
when I first discovered this site and only recently came across it. Davie and Jessie were very kind to me and I admired their relationship to each other and to Isabel (the apple of her father's eye - he was so proud of her).
Thanks again Liz Taylor (nee Askew) for responding to my query under
picture #545
. Give my regards to Jessie.
Picture added on 02 April 2010 at 12:29
Comments: