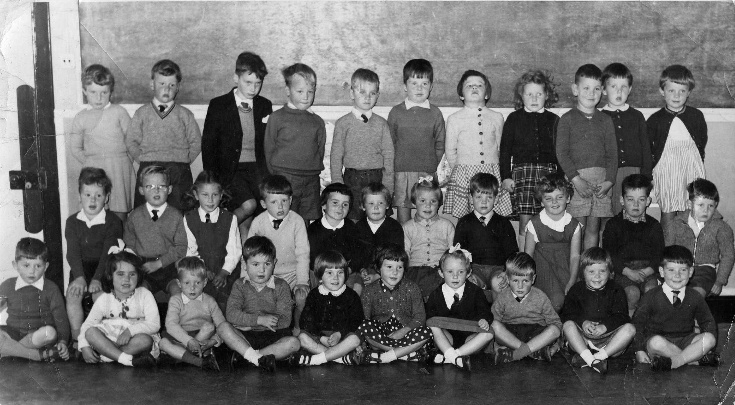 The Invergordon Archive
Primary One Class Photo, Cromlet Building, Invergordon, 1962/3
The names of persons are as follows and my apologies to former class mates for any mis-spellings of names:
Back Row (left to right): Lorna Mitchell, Haig McArthur, Gordon Knox, Graham Dingwall, Robert McVitie, Peter Ross, Freda Loshe, Laura Anne Hay, Ian Palmer, Alana Ritchie, Carol Lane.
Middle Row: Graeme Askew, Michael Coghill, Jean Savage, Alastair MacKay, Wendy Connel, Elaine Ross, Kathryn MacKay, Ross MacDonald, Anne Wilkie, William Reid, William Loshe.
Front Row: Glen Stebbens, Marie Westphal, Glen Thomson, Alan Kennedy, Fiona MacLeod, Jacqueline Fraser, Linda Clark, Fraser Moir, Ann Millar, Sinclair Sutherland.
Teacher (not in photo) was Miss Isa? Chrystal.
Picture added on 18 April 2010 at 11:45
Comments: