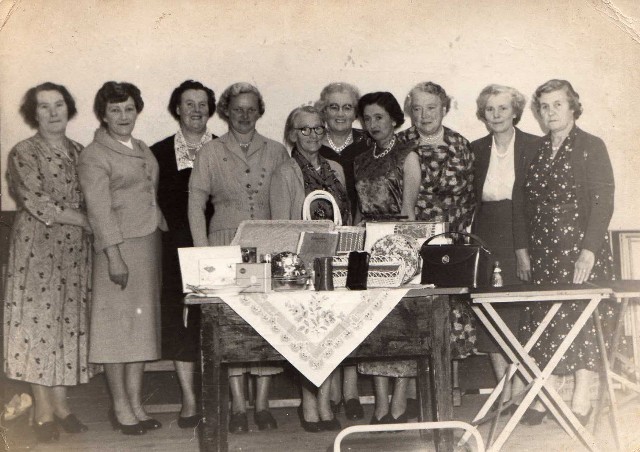 The Invergordon Archive
Invergordon SWRI
This was taken in the Invergordon in the late 50s or early 60s and shows the Invergordon SWRI commitee.
Left to Right: Mrs Archibald, Mrs Peterson, Mrs King, Mrs Ross, Mrs Miller, Mrs Urquhart, Ms Tuach, ????,Mrs Campbell, ????.
Can anyone help to fill the blanks, or correct the names, if they are incorrect.
Picture added on 13 June 2006
Comments: