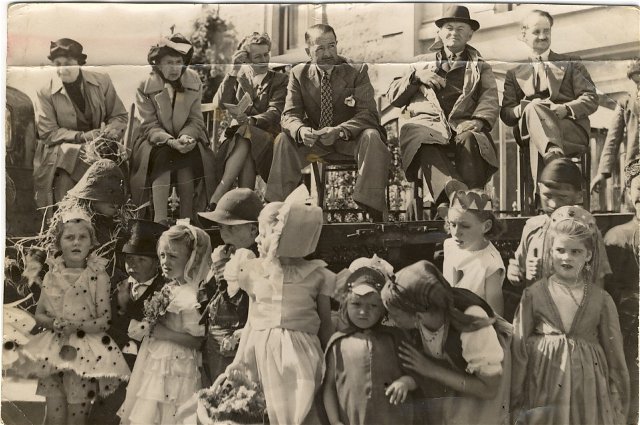 The Invergordon Archive
Fancy dress
This is from the Town Gala of 1950. In those days we had a Gala week which involved many events, one of them being the crowning of the Gala Queen and a Fancy Dress parade.
The judges are sitting on the trailer of a lorry. The woman 2nd from the left is Mrs Anderson who I believe owned the House of Rosskeen at the back of the town.
The man in the middle is Provost Ross and the man on the right is Town Clerk Mr MacFarlane.
I (Billy Geddes) am the Groom, 2nd left, and my "Bride" is Joan Dryden. I hesitate to name the others but think the "Maiden" on the left might be Anne James. Joan and I won "Best Dressed Couple".
Picture added on 04 February 2006
Comments: