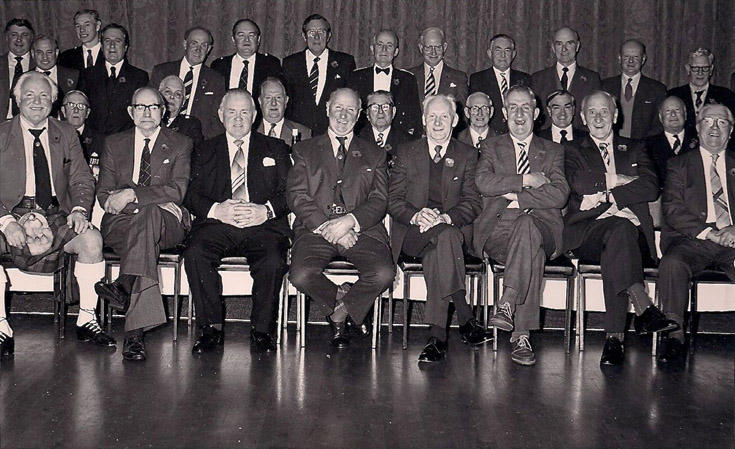 The Invergordon Archive
Group Photo
I recently found this photo in with some of my father's (John B. Shivas) photos and documents. I would really be interested in finding out all the names in this photo as well as the year it was taken. The event appears to be in honour of Remembrance Day as they are all wearing their poppies.
The hand writing on the back of the photo appears to be from my late and very dear cousin Lucille Hudson from Invergordon. The names on the back of the photo are hand written as follows:
"Front row......Macleod, Dingwall / Sandy McLellan / Eckie Murray / Davie / Colin Urquhart/
Next to Colin Urquhart - Heck Stewart".
(Click on "View Large Version" below for a much larger picture. The date - Year - is a pure guess - Site Admin.)
View Large Version
Picture added on 12 June 2016 at 18:11
Comments: