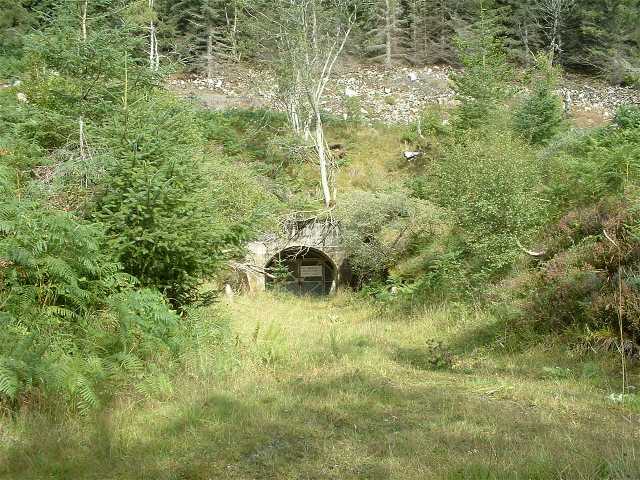 The Invergordon Archive
Inchindown Fuel Storage Caverns
The Inchindown Admiralty Underground Storage Depot was constructed between 1939 and 1941. It consists of 6 caverns or cells with two access tunnels. This is the entrance to the 'west' access tunnel.
Each cell is 237 metres long with the capacity for 5.6 million gallons of furnace oil.
A 4 mile pipeline was constucted between the storage depot and the Seabank Tank Farm. A major pumping station was at Tomich, while there were two smaller stations, one halfway along the Tomich Road, the other where the pipeline crosses the Scotsburn Road.
The fuel was pumped up to the caverns at Inchindown, while the fuel flowed under gravity in the opposite direction. To ease the flow in cold weather, heaters were installed on the pipeline every 200 yards or so.
There is much more about this wartime facility in the Invergordon Naval Museum and Heritage Centre.
Picture added on 08 September 2004
Comments: