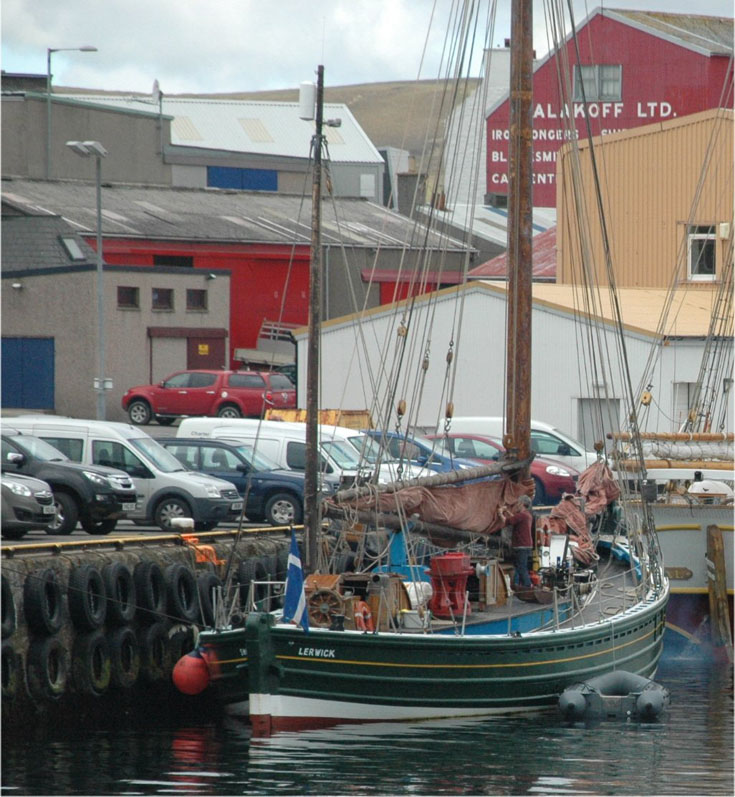 The Invergordon Archive
A Fifie, the Swan
This is a picture of a Fifie, the Swan which was built in 1900 in Lerwick and which has been restored and operates out of Lerwick. She would have had a two-masted rig, with a dipping lug mainsail originally and a gaff rigged mizzen. In 1908 she was converted to gaff-rig with two foresails, and a large bowsprit. She is without a wheelhouse and the wheel can be seen on the open deck, without any shelter for the helmsman. She has a steam capstan amidships (the red structure) which would have been a great boon to the crew.
She would be very like the Muriel, if not identical. These boats were very seaworthy, as can be seen from her lines, having a broad beam and a pronounced sheer but would have been very hard to work under sail. The crew would have appreciated the conversion from dipping lug to gaff rig and then to motor power.
It would be very interesting to learn where Muriel originated and what her history was before she came to Invergordon but I suspect such information would be very hard to find.
View Large Version
Picture added on 28 August 2015 at 11:05