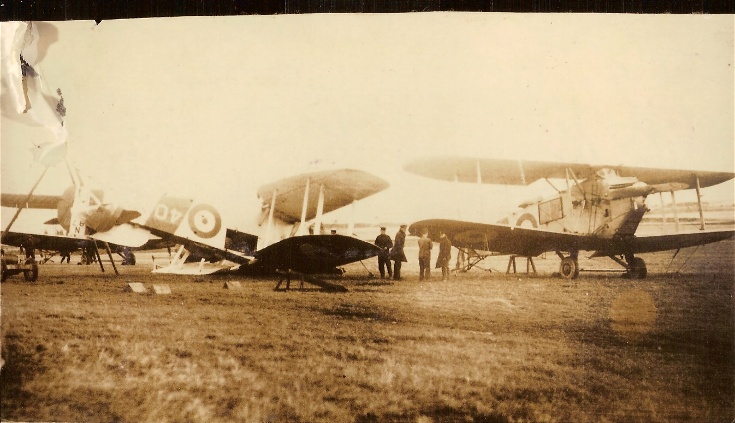 The Invergordon Archive
Avro Bison aircraft at Novar in 1923
The aircraft on its' back was probably caused by a high wind flipping the aircraft. Ground tether lines can be seen under the wing of the aircraft on the right. The two men in great coats look like they are being blown around.
The Bison was a fleet spotter and reconnaisance aircraft designed to replace the Westland Walrus. It was a functional but ugly aircraft.
This aircraft only served with No 3 Squadron RAF. This squadron was broken in to flights which served on the aircraft carriers Argus, Eagle and Furious. The diagonal, coloured, fuselage band, with flight number,denoted which carrier the aircraft operated from. Each carrier had a different colour.
Picture added on 14 November 2010 at 11:12
Comments: