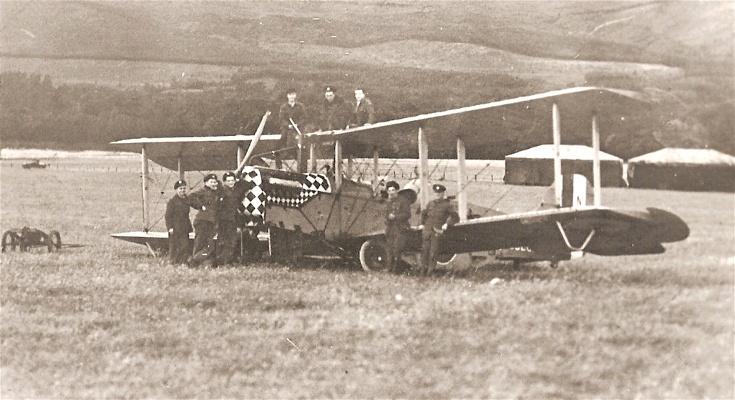 The Invergordon Archive
Pranged Walrus, with collapsed undercarriage at Novar, 1923.
The markings show it to be from 421 Flight. One aircraft from this flight was named 'Victoria' and carried an 'acquired' nameplate from similarly named Southern Railways carriage. Trophy collecting was to be an RAF sport for many years.
Picture added on 12 November 2010 at 11:55