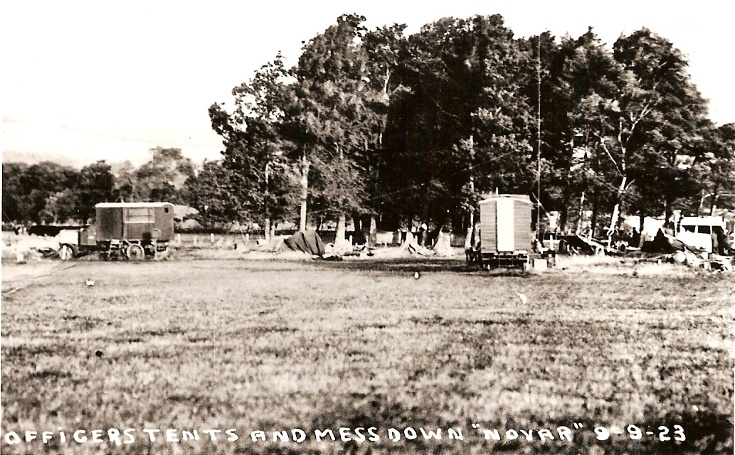 The Invergordon Archive
Officers tents and mess at Novar, 1923.
When Novar was set up there were no permanent buildings on site. RAF squadrons came up on detachment, usually when the fleet was exercising from Invergordon. Aircraft from aircraft carriers flew in to Novar when the carriers were berthing in Invergordon.
Picture added on 12 November 2010 at 11:44