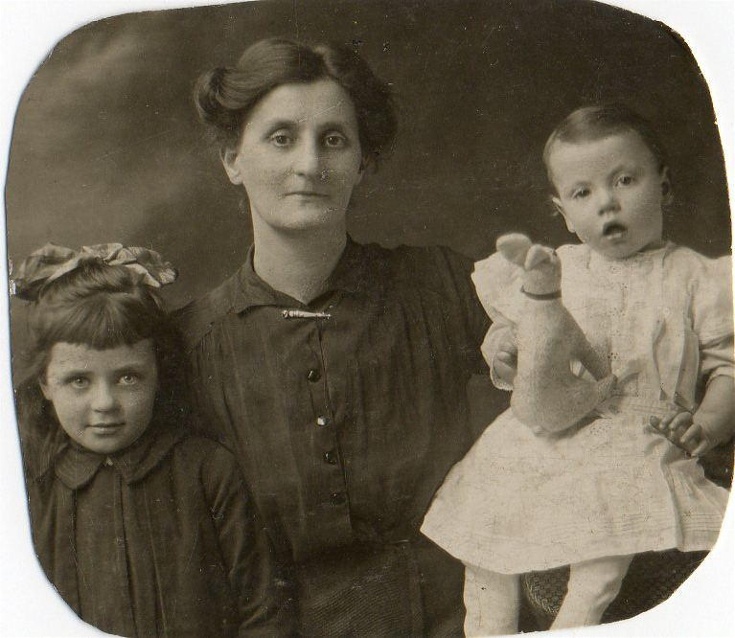 The Invergordon Archive
Granny Clark, Janet and Alan
My mother and I are researching our family history and have come across your website, which we have greatly enjoyed browsing through. We are wondering if you or any of your many contributors to the site may be able to help us?
We are currently trying to find any information on my great granny, Janet Clark (nee McBeath) born 1874 in Wick, her husband Andrew and their children Andrew born 1905, Helen, Kate, Jane (Jean) born 1912, Donald and Alan. I'm afraid the information we have on them is fairly limited - we know they lived in Invergordon as mum can remember her mum talking about her childhood. Andrew Snr worked at the docks (crane driver?) and at least two of the children were born in Rosskeen - Donald and Jane (my granny). Their neighbours were the Miller family (who emigrated to Canada) and granny went to school with Stella Miller.
This is the only photo I have of Janet with my granny Jane (age about 5yrs) and we think her younger brother Alan. This would put the photo at about 1917. I also have a photo of grandad Clark (Andrew) (age 18yrs) - see
picture #1366
- and a group photo of (L-R) Helen? Andrew, Kate? and Jane in the front (
picture #1367
).
Any information would be gratefully received.
Picture added on 11 August 2010 at 09:51
Comments: