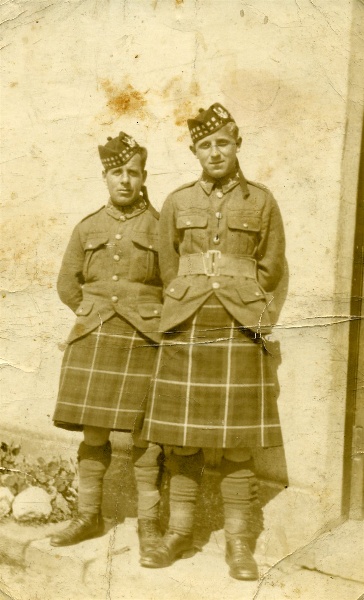 The Invergordon Archive
Dick Mitchell
The tall chap in this photo is my uncle Dick Mitchell. He was born about 1914 in Invergordon. He is no longer with us but I am interested to find out what regiment he served with, and wondered if anyone could tell by his uniform?
My mum was so proud of her brother and told us stories of him working his way up to become a drum major...(quite prepared for that story to have been slightly exaggerated!)
Hoping someone can help out, many thanks.
(The date of the picture is not known - Site Admin.)
Picture added on 16 November 2009 at 12:44
Comments: