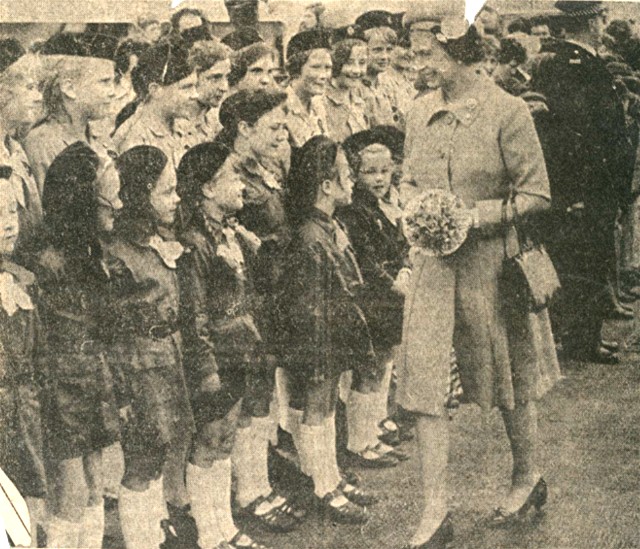 The Invergordon Archive
Queen's Visit
This is a photo scanned from a newspaper cutting of the Queen's visit in 1974/75(?). I am the tall Brownie in the front row looking at the ground. I remember taking a big deep breath just before the Queen came level with me. She stopped and asked if I enjoyed the brownies - I can't even remember what I answered!!
It was taken on the middle pier (where the liners come in nowadays). We all got ready at the back of Reid the Painters on the High Street (now Alwyn's hairdressers I think?), as his daughter was one of our leaders. It was all very exciting as I was only about 9 years old.
I notice that there are no other photos/mentions of this visit. Hopefully this might refresh some memories and see some more photos come forward?
Picture added on 22 June 2008
Comments: