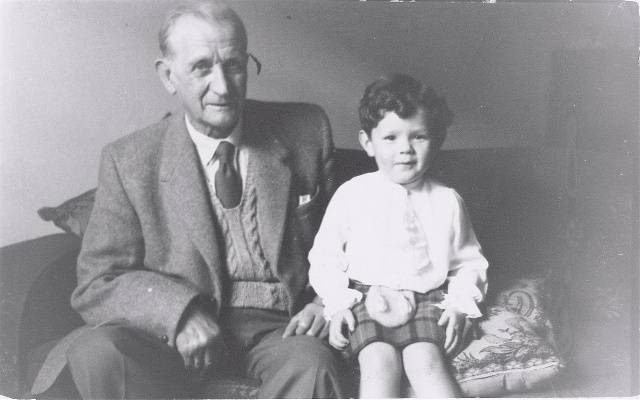 The Invergordon Archive
Hugh Dunn (plumber)
This is a fine picture of Hugh, he was a favourite of mine. When he came to visit, my Granny would always make me take his arm home, but when we got within a block of his house, he would insist on going the last bit on his own.
I think the boy is his grandson Robert Dunn Jr.
Hugh's business and residence was at 75 Clyde St.
(The date of the picture is not known - Site Admin.)
Picture added on 29 February 2008
Comments: