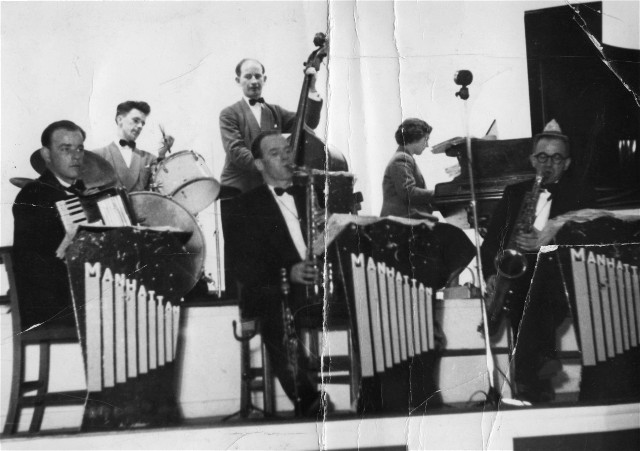 The Invergordon Archive
Manhattan Dance Band
This picture was taken in the Joss Street Hall sometime in the early or mid sixties.
Line up is Back row (Left to Right): Jackie Mitchell on drums, Heckie Bell on double bass, Janet Nesbitt (later married to Heckie) on piano.
Front row (Left to Right): Bill Fraser (my father) on the box, Jimmy Patience on sax and clarinet and Willie Malcolm on sax.
(Ron has added a note of correction: "This was probably taken around the mid fifties and I was told it was in Invergordon...not certain if in Joss St hall ... not many grand pianos in Joss St." This would agree with Rod Bell's comment so the year has been amended - Site Admin.)
Picture added on 08 April 2007
Comments: