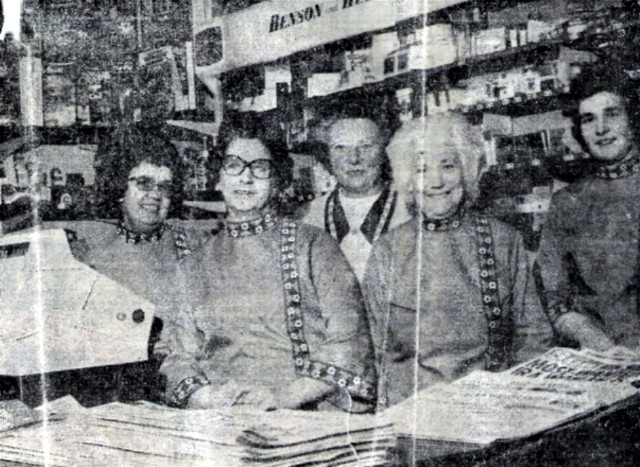 The Invergordon Archive
The staff of Messrs. A,M, Wallace Ltd.
This is a photo from an article in the Highland News & Football Times of 11th December 1975. I found the newspaper cutting amongst my mother's (Fay) personal belongings after she died.
The caption to the photo is:
"At your service ..... the full-time staff at Messrs A.M. Wallace Ltd., the Invergordon High Street newsagents take time off for the sort of smile the customer gets. Picture left to right are - Mrs. Fay MacKenzie, Mrs. Rene Mackintosh, Mrs. Jean Ross, Mrs Bunty Campbell and Mrs Lanora Geddes. They are the staff of the newsagency section of the expanding business."
Picture added on 03 February 2007
Comments: