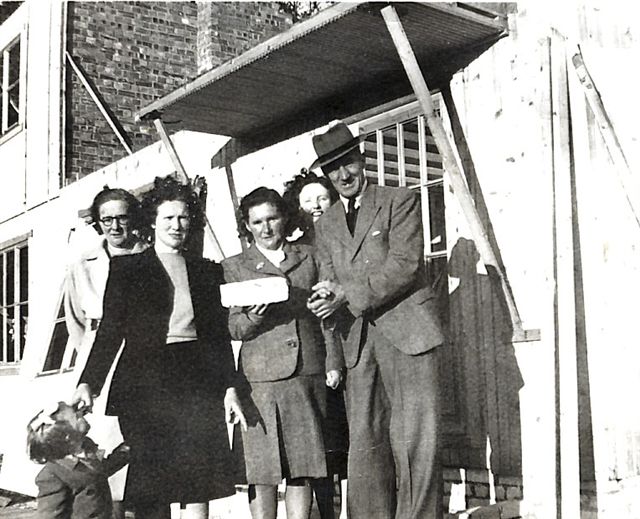 The Invergordon Archive
New House in Gordon Terrace
Child: Ishbell Adams?, Mrs Mitchell, Jean Adams, Ena Geddes,? Jock Mitchell.
This picture may be of particular interest as it was taken outside one of the partially completed "Swedish" houses. These are the wooden prefabricated houses which were the first to be built in Gordon Terrace. The houses were shipped to Invergordon in kit form and put together on site. It looks as if the picture was taken as a celebration of this house being allocated - my mother is holding a cake. It is not the one we moved into as that was a brick built house at number 19.
The "Swedish" and "Norwegian" houses on the east side of Gordon Terrace were the first houses to be built on what was then known as "The Bulls Hill". People were a bit envious of the first residents and the development was known as "Snob Hill" for a period of time.
Picture added on 07 October 2006
Comments: