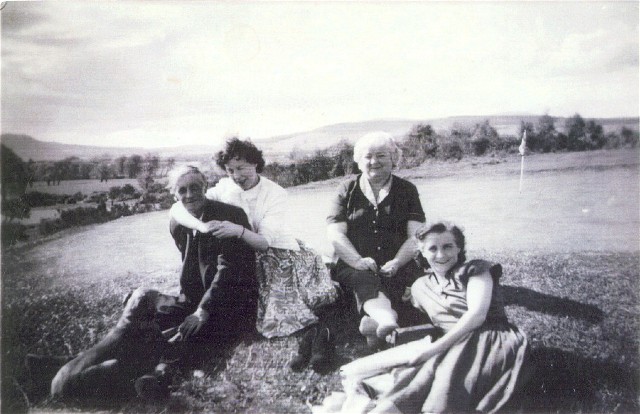 The Invergordon Archive
An outing on the Bull's Hill
Although entitled 'An outing on the Bull's Hill', the photo was actually taken where the golf course is now. This area, prior to the golf course and the housing estate, Gordon Terrace etc., was known as the Bull's hill. The pavement ended just west of the railway bridge, from then on it was grass bush and trees.
Left to Right are Fachy Dunn, Chrissie Ross, Annie Dunn, Ryall O"Neill. This used to be a common spot for picnics and at Easter where kids used to roll their eggs.
In the background can be seen part of the American Gardens.
My grandmother looks happy and healthy in this picture, Fachy on the other hand looks like the years have taken its toll.
Old faithful Rega is there again...
Picture added on 23 September 2006
Comments: