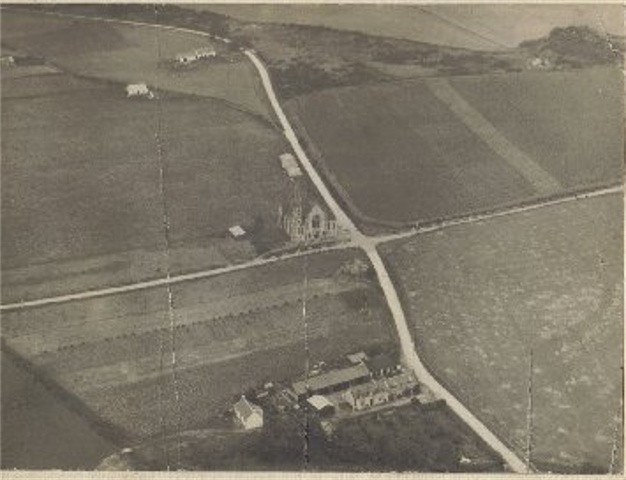 The Invergordon Archive
Rosskeen
An old aerial view of Rosskeen Church, looking north. In the foreground is Achnagarron, and to the north is Mossfield.
It is interesting to note the relative widths of the roads, as in those days, the A9 ran along the coast - what is now the B817.
The date is pure guesswork.
Picture added on 26 August 2006
Comments: