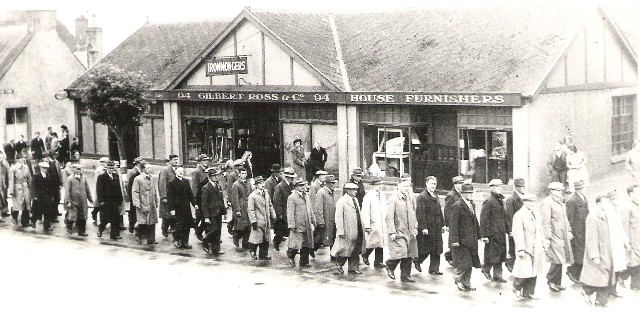 The Invergordon Archive
Invergordon Parade
My niece found this photo among my late sister's papers. The photo was dated 1948. My brother, Tommy Clark, is the tall man with no hat, just under the left sided '94'.
Can anyone put a name to any others in the photo and does anyone know what they were marching for?
Tommy served in the Royal Navy in the 2nd World War and was a member of the Royal British Legion. Would the parade have anything to do with the Legion?
View Large Version
Picture added on 22 July 2006
Comments: