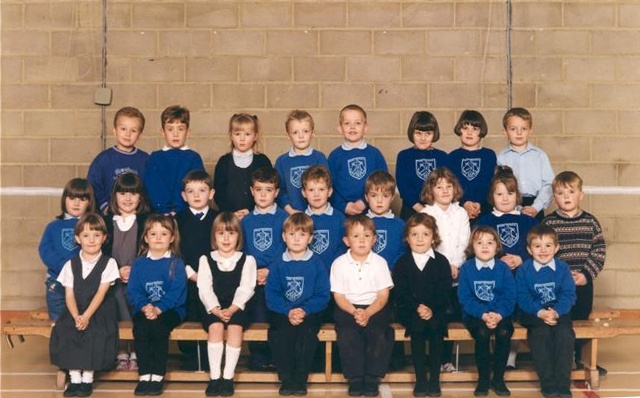 The Invergordon Archive
Park School - Primary 1
Primary One photo from Park Primary School summer 1997. This was one of two classes – the teacher was Joan Macbeath – the teacher of the other class was Sandra Ross.
The children's names are as listed below (apologies for any spelling errors):
Back Row: Paul Ross, Sean Gunn, ? ?, Lyle McAlpine, Alexander MacDonald, Samantha Allison, Kayleigh Allison, ? ?
Middle Row: ? ?, Jasmine Ross, Thomas Baird, ? ?, Jack Hudson, Craig Finlayson, Nadine Mackay, Paige Stokes, Connor Cowan;
Front Row: Rosa Locke, Paige Mcleod, Lindsay Blackley, Craig Maclean, Sean Sutherland, Emma Majewski, Rachael Michael, Robert Michael.
Picture added on 23 June 2006
Comments: