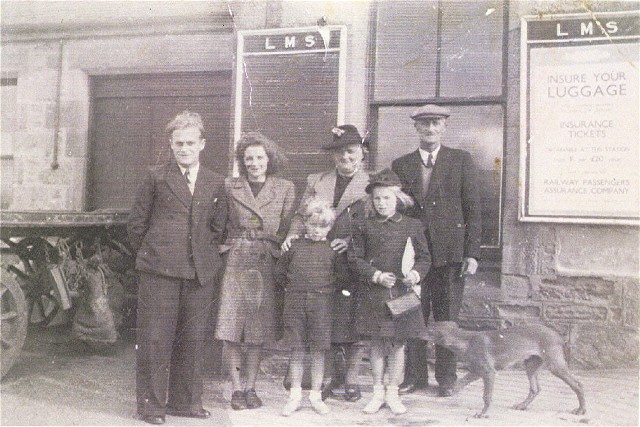 The Invergordon Archive
Going Away
This photo was taken outside the railway station. My grandparents and my sister were going on a holiday - guess I was a bad boy and didn't get to go.
Left to right are: Harry Dunn (my uncle), my mother Ryall, myself, my grandmother, my sister Margaret and my grandfather Fachy, and of course our faithful dog Rega....
Douglas Will will no doubt recognise the railway wagon, it would have been horse-drawn and you can see a feed bag hanging on the wagon. Also the bulletin boards; we had to scrape them off and paste new bulletins when I worked at the station years later. It was a brutal job scraping for hours on end....The suit my uncle is wearing was no doubt his demob suit as he spent 22 years in the Royal Navy...
Picture added on 30 May 2006
Comments: