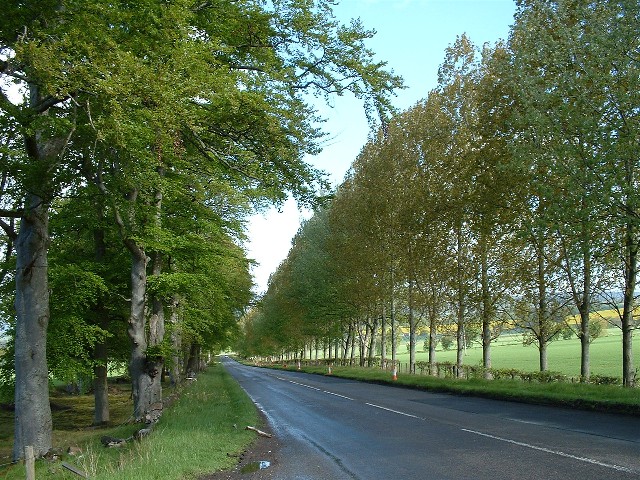 The Invergordon Archive
Avenue of Trees
The avenue of trees on Tomich Road, know as the 'BA Straight'. Recent road repairs are the reason for the cones at the side of the road.
This avenue of trees is now quite magnificent, with mature beaches on the left and poplars(?) on the right, and is a feature that is largely taken for granted in the town.
The car in the far distance has just passed over the bridge and the kink in the road where it passes over the 'Black Ditch', commented elsewhere on the site. In the left foreground is the entrance to the track which runs straight to the Polish War Memorial.
Picture added on 27 May 2006
Comments: