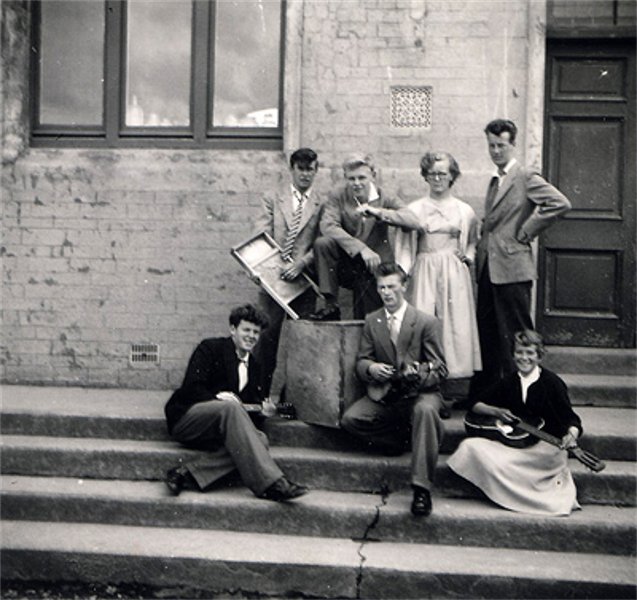 The Invergordon Archive
Invergordon Skiffle Group
Invergordon Skiffle Group on the school steps. 1956 is written on the back of the photograph but unfortunately there are no names written down so I have thought long and hard.
I know Brenda Peterson of course, she is in the front row on the right hand side. Middle front is Dickie Millin, who I think came from the Delny area and front row left hand side is David Gordon who we used to call Tarzan. Back row left hand side on the washboard is Joe/James Hunter and back row right hand side is Jock Mackay.
I have been trying to think of some of the songs that used to be played........"Freight Train" was one and I think "Rock Island Line" was another.
Brenda still lives in Invergordon, she is married to Willie Mackay. I am not sure about the others on the photograph. Perhaps someone else will be able to jog my memory.
Picture added on 06 April 2006
Comments: