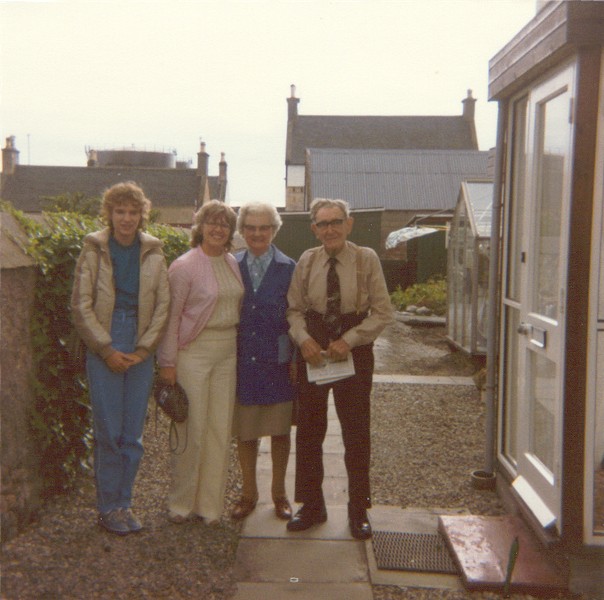 The Invergordon Archive
The Clark's "on the end"
This picture was taken in 1984 when my sister was on a trip "home" from Canada. Left to right is my sister's daughter Heather, my sister Margaret, Mrs Clark and Mr Clark, of what was then known as 6 Outram St.
They were known as the Clark's "on the end" as they lived on the end of the row of houses and there was another Clark (Buckie) that lived at number 5. They are the parents of Catherine Mackenzie (Clark) who is a frequent visitor to this site and I am sure she will comment on it. Mr Clark worked at the air-base at Evanton and he rode a motorbike to and from work. I am hoping Catherine can say what exactly he did...and will correct me if I am wrong.
As you can see Mr Clark kept a very tidy yard, it was the talk of the block, everything was in its place..they were very good neighbours.
Picture added on 21 March 2006
Comments: