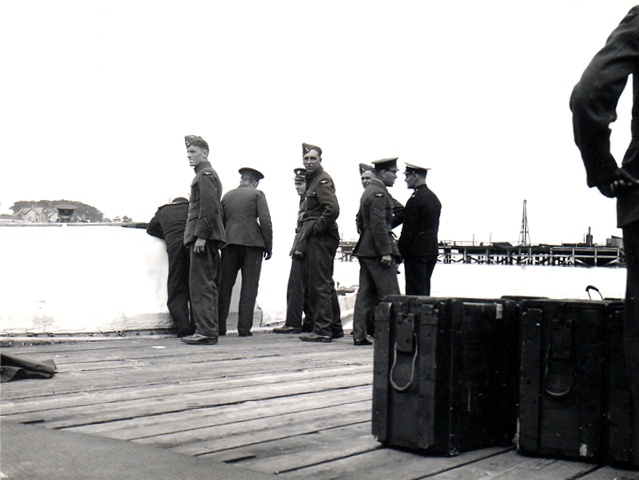 The Invergordon Archive
Explosives from HMS Courageous
The caption to this photo is: 'Men from the aircraft carrier "Courageous" landing boxes of explosives at the naval pontoon Invergordon'.
An interesting photo as most of those shown are RAF personnel. A boat is tied up to the pontoon which is covered, and one person is shown on this boat with his head against the background of houses at the eastern end of the town.
The Courageous has an iunusual history in that she was completed originally as a Large Light Cruiser, and was converted to an aircraft carrier between June 1924 and May 1928. She was sunk by a U-boat (U29) in 1939 southwest of Ireland.
(Image kindly supplied by Invergordon Off the Wall Web Site: www.invergordonoffthewall.co.uk/)
Picture added on 12 February 2006
Comments: