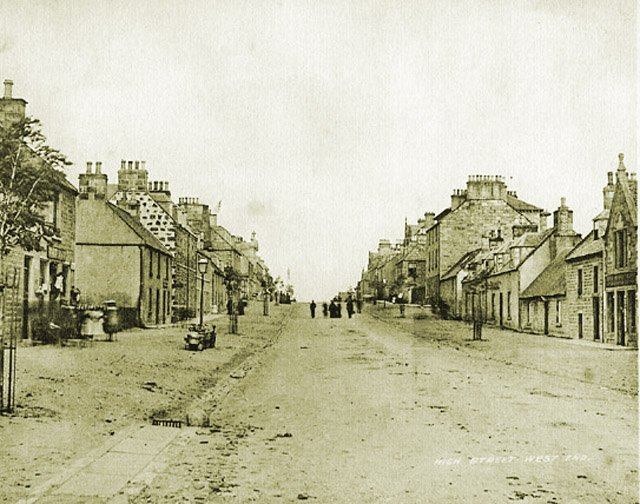 The Invergordon Archive
High Street West End
An old postcard of the west end of the High Street looking east. On the left is one of the few lamp-posts - another appears up on the right, outside the old locality office and Council building. What is curious is the contraption at the base of the lamp-post on the left. Lighting in those days would have been by gas.
The layout of the High Street has been established with pavements and 'gutters' for drainage. the paving on the left over the 'guttering' would suggest access to Albany Road.
The date of this picture is hard to establish without any vehicles but it must be very early 1900s.
(Image kindly supplied by Invergordon Off the Wall Web Site: www.invergordonoffthewall.co.uk/)
Picture added on 21 January 2006
Comments: