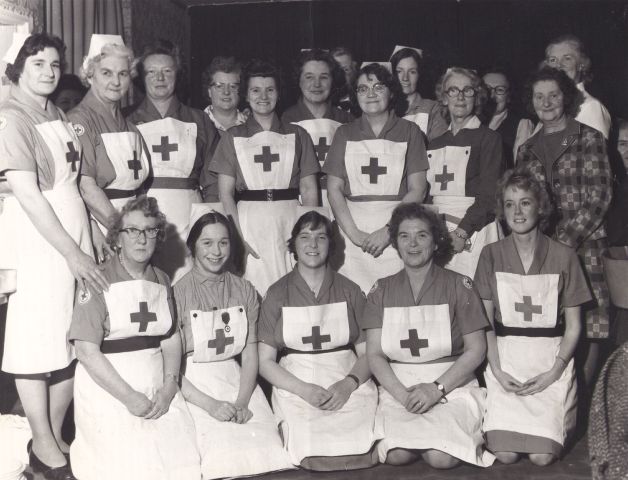 The Invergordon Archive
Invergordon Red Cross, probably in the 1960s
Standing left is my Mother, Polly Clark. Next to her is Jean Ross and in the same row 2nd right is Barbara Clark. I cannot place any others.
My parents lived in Outram Street and my father was Sam Clark. Both my parents did voluntary for the Red Cross. They used to take the children with learning difficulties from Invergordon and surrounding areas to the Maryburgh centre. They enjoyed this very much.
They were fortunate to enjoy almost 65 years of married life before my Father died in 1987.
Picture added on 15 November 2004
Comments: