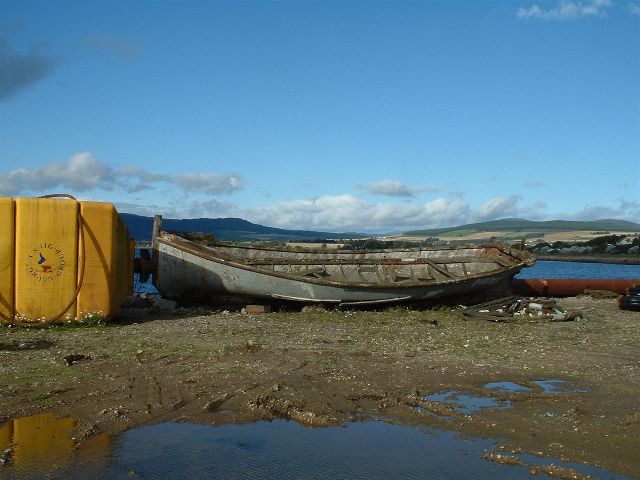 The Invergordon Archive
Invergordon/Cromarty Ferry - The Endeavour
Clem Watson has kindly confirmed that this is the Endeavour. He has also provided the following:
In the Summer months, from age 14 I used to run the boat for my father to let him continue with the coal business ,which we also had.
While she was in use as our No.1 boat, she was licenced by the then Board of Trade to carry 36 passengers.
She was powered by a 26/30hp Kelvin petrol start, paraffin marine engine. Speed about 7kts.
Average daily cargoes 6 tons of flour for Matheson's Bakery, and 10
barrels of beer for the 'Control', plus the Mails.
The ferry ran three times a day from Cromarty, 7.30am, 11.30am &
4.00pm. From Invergordon 9.00am, 1.00pm & 5.00pm.
Picture added on 07 October 2004
Comments: