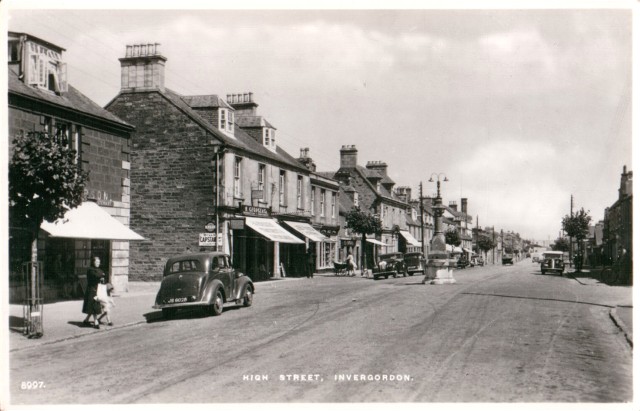 The Invergordon Archive
High Street, Invergordon
A postcard showing the High Street, just west of the cross-roads, looking east. On the opposite corner is George & Co.
The old Morris parked in the foreground has the registration no. JS 6028.
Perhaps someone can identify the car and give a date for the picture. Judging by the vintage of the cars it looks like the early 1950s.
Picture added on 19 September 2004