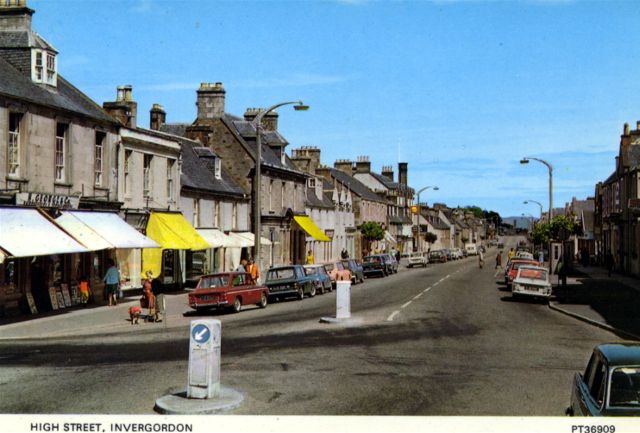 The Invergordon Archive
High Street, Invergordon
A postcard dating back to the 1960s, at a guess, showing the High Street, looking East. Lots of Hillman Imps can be seen parked, probably showing the influence of William Munro's garage which had a Rootes Group dealership.
Georges can be seen on the left (with the white sun blinds), now occupied by the launderette and R.S. McColl. Next door but one (with the yellow sun blind) is The Little Shop which sold hosiery. The other shop with the yellow blind is probably Mackenzie Brothers, the butchers.
The tall chimney of the Royal Hotel can clearly be seen.
Picture added on 12 September 2004
Comments: