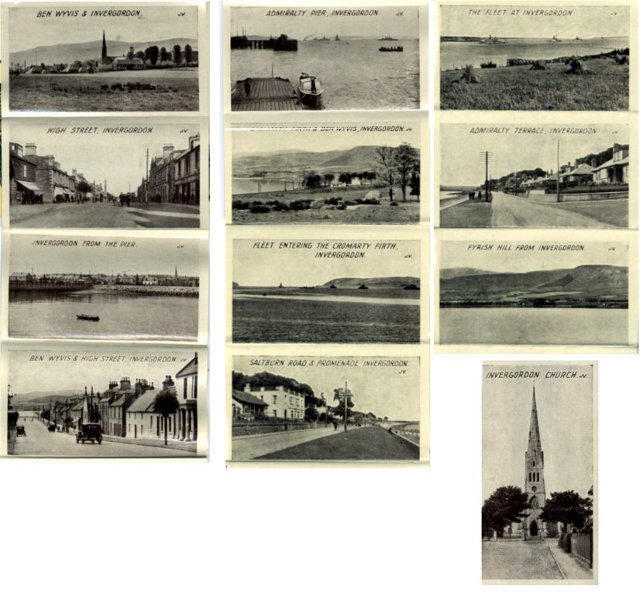 The Invergordon Archive
Novelty Card
These twelve images formed the small collection contained in a Novelty Card. The images are shown about full size in the 'Larger Version' and many appear elsewhere in the Image Library.
The captions are as follows:
Left column, top to bottom: Ben Wyvis & Invergordon; High Street, Invergordon; Invergordon from the Pier; Ben Wyvis & High Street Invergordon;
Middle column: Admiralty Pier, Invergordon; Comarty Firth & Ben Wyvis, Invergordon; Fleet entering the Cromarty Firth, Invergordon; Saltburn Road & Promenade, Invergordon;
Right column: The Fleet at Invergordon; Admiralty Terrace, Invergordon; Fyrish Hill from Invergordon; Invergordon Church.
Each caption seems to have the initials JV after it, presumably the photographer.
The date of this postcard is unknown.
View Large Version
Picture added on 12 September 2004