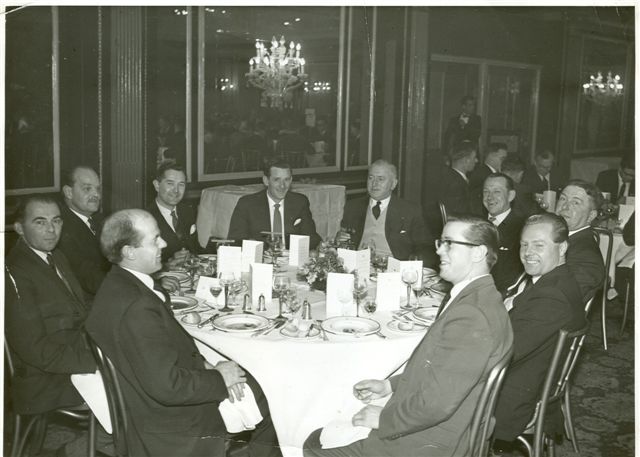 The Invergordon Archive
W. M. Munro Business Dinner
Michael Coghill writes:
This is a picture of my father who worked at The Royal Garage Invergordon, at a dinner representing W.M. Munro where he started as a mechanic. He then moved over to Farm Sales for William Munro, concentrating on Massey Ferguson equipment sales. My father George Coghill is in the centre of this picture (the young man at twelve o'clock!).
The date of this picture is a guess.
Picture added on 29 June 2004
Comments: