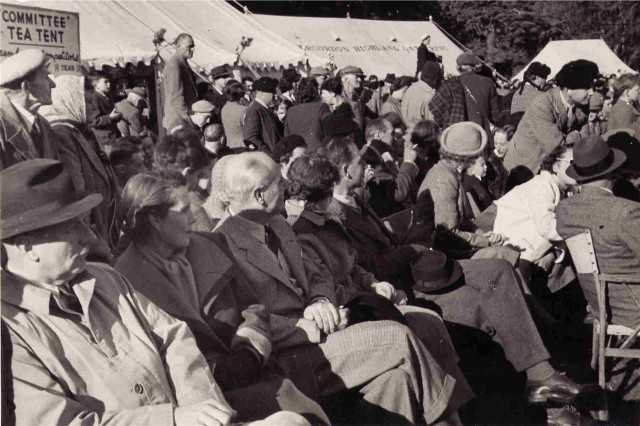 The Invergordon Archive
Highland Gathering 1952.
The couple nearest the camera are Mr & Mrs John Cobb on the Saturday before he was killed on Loch Ness on the following Tuesday. The memorial at Loch Ness records: 'John Cobb, having travelled at 206 miles per hour in an attempt to gain the world's water speed record, lost his life in this day Sept 29th 1952'.
Picture added on 12 May 2004