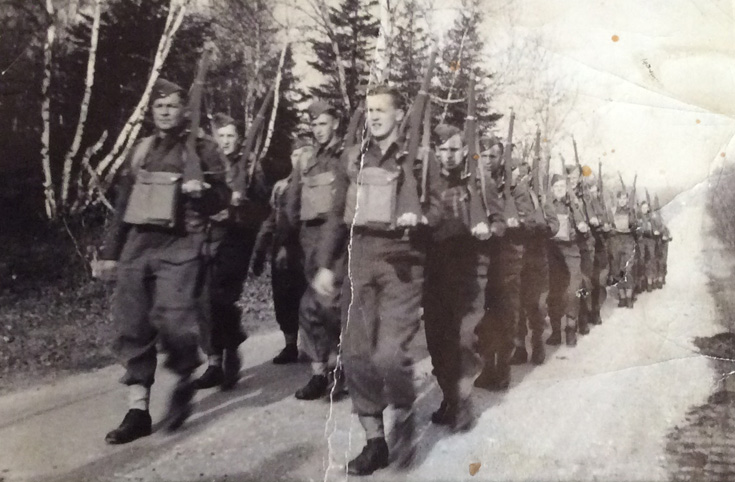 The Invergordon Archive
My father Joe Mckinnon
The Canadian Army was present in and around Invergordon during WW2. My father Joe Mckinnon was in the Canadian Forestry Corp. He was stationed at Lamington-by-Tain and headquartered at Balnagown Castle.
He met and married my mother in Invergordon. My mother was Joan Dunn, the youngest child of Farquhar (Fackie) and Annie Dunn of Outram Street Invergordon, where I was born.
Margaret and Harry O'Neill are my cousins.
The Canadian Forestry Corp were in the Invergordon area until 1944. They were then sent to the European Theatre and saw much action there until the end of the war...
This picture shows my father training for WWll in Val Cartier, Quebec, Canada.
Picture added on 24 December 2017 at 12:24