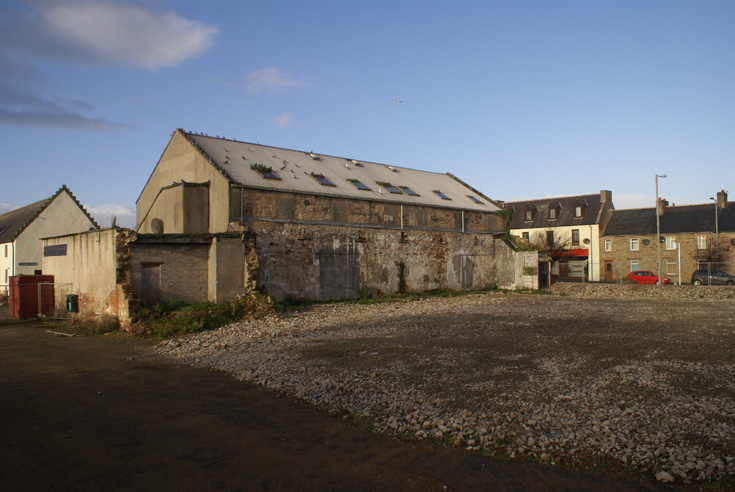 The Invergordon Archive
The Bone Mill
The Bone Mill in its present state. The most easterly section had been occupied by ATS Euromaster for some years, but then had been vacant for quite a while. The centre section had been derelict for years following a fire which destroyed the roof. Both of these sections have been demolished.
The eastern wall of what remains shows that two entrances have been filled in, the right hand one looks to be the right size to allow vehicle access. The left hand one is much larger and taller and looks to be the shape which would allow access for railway wagons. See
picture #1728
for how the site looked in 2004.
View Large Version
Picture added on 20 November 2017 at 11:30