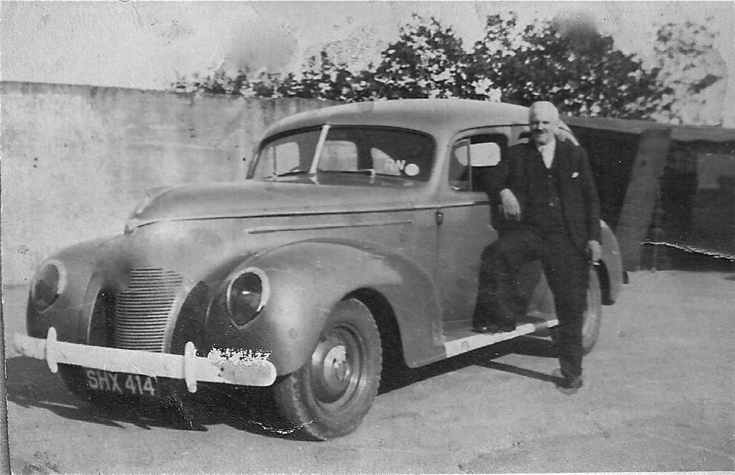 The Invergordon Archive
James Sangster Shivas of Invergordon
This is a picture of my Grandfather the late James Sangster Shivas of Invergordon, Scotland. The picture was given to me by my cousin Vanda Hardy of Invergordon, who has given me permission to contribute it to the Invergordon Archive.
Our Grandfather is standing beside one of the Royal Naval cars. You will notice the RN label on the windshield. He would have been age 54 at the time the picture was taken.
Joe Williamson, a very close family friend originally from Tain and once a mechanic with Macrae and Dick, has confirmed the car in the attached photo is a 1939 V8 Ford made before WWII.
James Sangster Shivas also used to supply Royal Naval cars to the officers of the H.M.S. Natal before the explosion near Cromarty 1915. He would have been age 30 at that time.
I have also provided our Grandfather's obituary which includes some details of his life story (this can be seen by clicking on 'View Large Version' below). This fascinating story indicates that the first car that was delivered by rail to Invergordon, was driven by him from the Station to its owner.
One of his local patrons was Macleod of Cadboll - Invergordon Castle. His obituary doesn't state the year of his death so I would like to note he passed away December 7, 1967.
View Large Version
Picture added on 23 November 2016 at 22:12