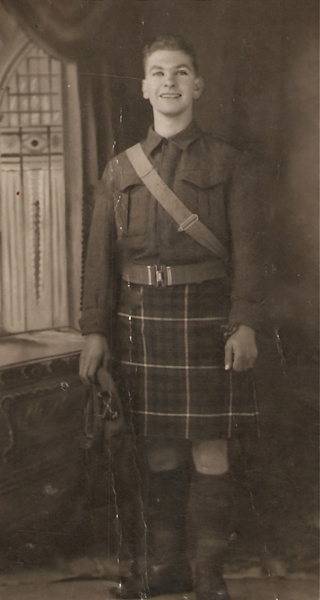 The Invergordon Archive
Pte. John B. Shivas
This is a picture of my father Pte. John B. Shivas. The approximate date is 1939. It was taken when he first joined the Seaforth Highlanders 4th Battalion, 51st Division, and before going to war.
I would also like to contribute a follow-up of my father's WWII Recollections (see 'Open Document' below). Shortly after my father's WWII recollections was submitted (see
picture #1638
), I received a report of an interview with my father which had taken place back in 1978 of his WWII experiences.
I have compiled this interview in essay format as it had been narrated. The words and terms are written as they were spoken at the time of the interview.
As part of this presentation, I have also included both the employment of my father prior to joining the Seaforth Highlanders and going to war and where he was employed after returning home from the war in 1945.
Open Document
Picture added on 16 November 2015 at 22:29
Comments: