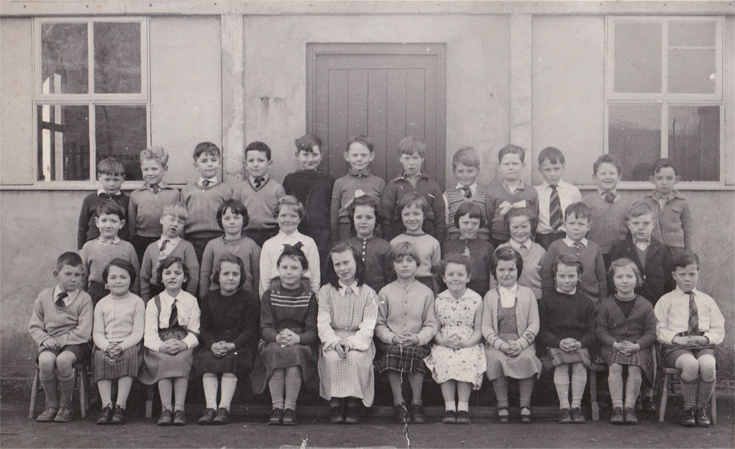 The Invergordon Archive
Invergordon Academy Primary 4
This is a photo of Primary 4 probably in 1961.
Back Row: Brian Hermitage, Joseph Zawinski, Euan Macdonald, Hamish Bremner, James McGibbon, Ronald Palmer, John Williamson, Angus Burnett, ?, ?, Stanley Keith, George Mackenzie;
Middle Row: Martin Mackenzie, Ross Urquhart, Rosemary Maclennan, Patricia Gunn, Elizabeth Askew, Margaret Ross, Pat Hermitage, Helen Manson, Ruairidh (a twin of Calum), Robert Mackay;
Bottom Row: James Anderson, Margaret Gordon, Mairi Mackenzie, Margaret Westphal, Alison Ford, Ina Williamson, Anne Brandon, Susan Fraser, Anne Davidson, Yvonne Maclennan (me), Caroline Hercher and Calum (Ruairidh's twin).
This photo was taken in front of Dolan Shearer's classroom which was round the back of the Cromlet building where Primary 1,2,3,4 and Mr Ramsay then Mr Mckean's art classroom was.
View Large Version
Picture added on 09 November 2015 at 17:17
Comments: