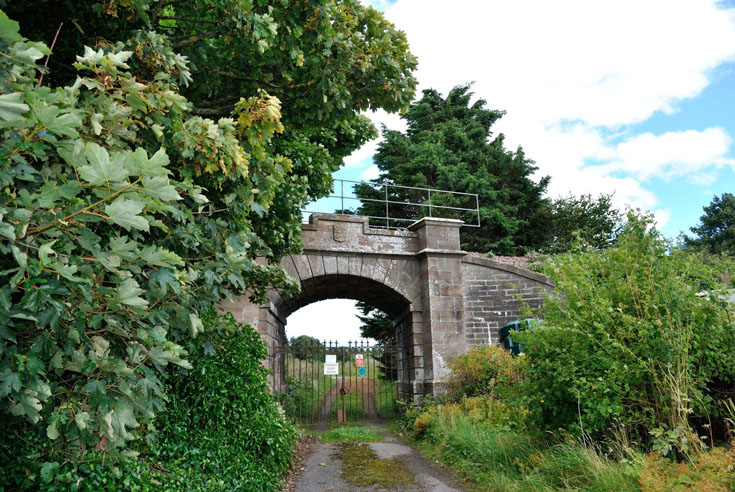 The Invergordon Archive
House of Rosskeen - West entrance
This photo shows the west entrance bridge to House of Rosskeen from the road looking north. The bridge was designed by Joseph Mitchell and constructed in 1863 for the Inverness and Ross-shire Railway. There is more information on this bridge, referred to as Rosskeen Bridge 3, and the other bridges at Rosskeen on the canmore website at www.canmore.org.uk/site/13635/rosskeen-bridge-railway-bridge-3.
By clicking on the 'View Large Version' below, you will find a composite of pictures taken at the same time (13/09/2015):
top left is the picture above showing the bridge;
top right is a close up of the south parapet of the Bridge;
bottom left is a view through the Bridge - the old West Lodge can just be seen with the blue hoardings over the windows (a picture of the Lodge taken from the north can be seen at
picture #1253
);
bottom right is a close up of the crest on the south parapet of the Bridge.
View Large Version
Picture added on 14 September 2015 at 11:29