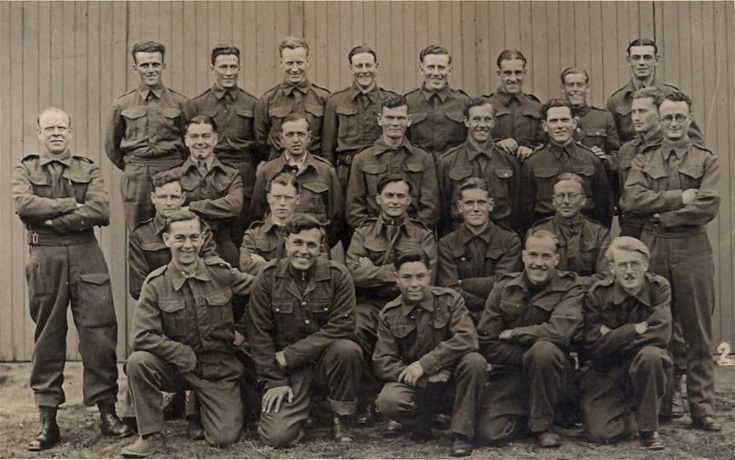 The Invergordon Archive
World War 2 Regiment
This is a picture from WWII, which I found amongst my father's pictures from the war.
My father was John B. Shivas from Invergordon. He was a soldier with the 4th Battalion Seaforth Highlanders 51st Division, Line Infantry. He was a POW at Stalag VIIIB/344 Lamsdorf, Poland from 1940 - 1945.
I have submitted the picture with hopes that someone can identify the Regiment.
The names are all hand written on the back but there is no indication of the order (the back of the postcard can be seen by clicking on the 'Large Version'). The date on the back is April 1942.
Back row (4th) - left to right: Joe Harkin, Johnnie McCallum, Jim O'Neil, H. Grew, Ginger Tudor, Bellamy, Tich Shokes, Darkie Barnes;
Third row: Sgt. Parry, Jack London, Harold Downing, Poole, Harry Swinscoe, Tom Blackwood, Hector Mackenzie, Jack Tomsett;
Second row: MacGregor, G. Bell, Chas Shrewsbury, Geoff Ball, Sgt. Friday;
Front row: Nig Agnew, Jim Cole, Jackie Fielder, Les Colwill, Arthur Young.
View Large Version
Picture added on 28 January 2015 at 10:09
Comments: