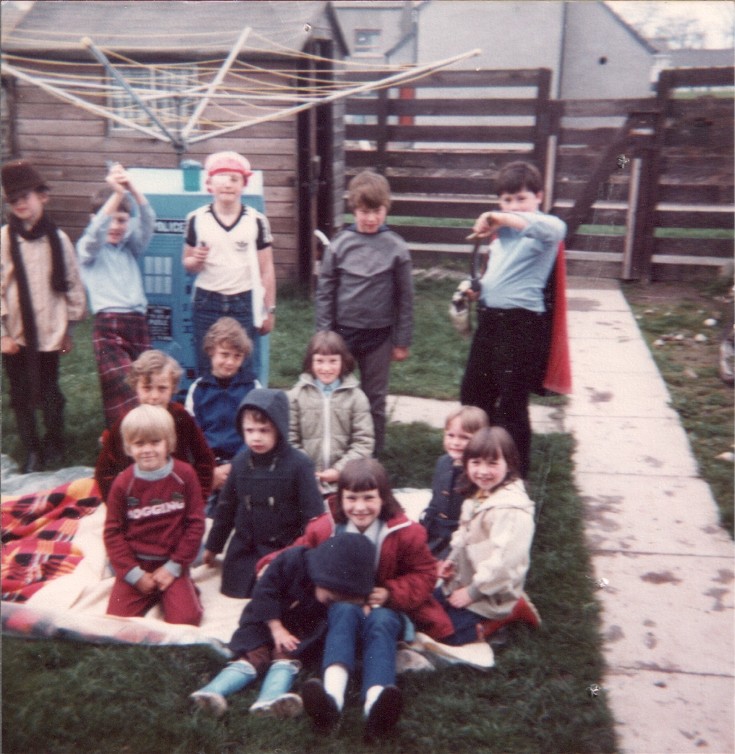 The Invergordon Archive
Doctor Who
This picture, which includes both my sons, Paul & Liam Gaughan, was taken when we stayed in Caberfeidh Drive. I have added at the time, the date on the back of the photograph - May 1983. This was a little Doctor Who play that my son, Paul Gaughan put on, in our back garden. I have also written the names of the 'actors' (although I cannot remember some of the surnames) who took part in the play and the 'audience'! Afterwards I provided orange juice and biscuits! Happy days! Incidentally it will come as no surprise that my son, Paul, is a very successful journalist these days!
At the back are the actors: Left to right: Alan, my son Paul, Mark, Ian & Alastair;
In front, the audience: Twins & their brother, Gordon; Marie & Angela Clark, Liam (Duffle coat); Laura; Stephanie & Barry.
Picture added on 14 January 2015 at 10:01