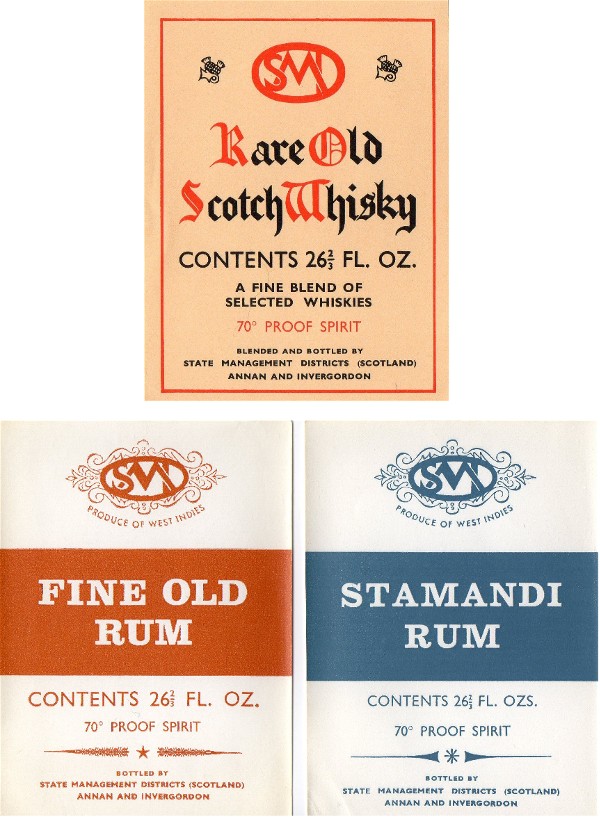 The Invergordon Archive
SMD Labels
I thought these labels would bring back memories for some.
SMDs (State Management Districts) were set up by the U.K. Parliament under the Defence of the Realm (Liquor Control) Regulations of 1915, in two districts in Scotland: Cromarty Firth and Gretna. Two were also set up in England: Carlisle and Enfield Lock.
State control of licensed premises (pubs and alcohol sales) was established in order to deal with the 'special war conditions'. At the time Invergordon was of course a huge naval base. Crews would come ashore in their thousands and the Government wanted to curtail excessive drinking and rough behaviour.
After the end of the war, in 1921, the inertia of the Government machine resulted in the Licensing Act, 1921, in which the regulations were continued in force in the two English districts, under the control of the Home Secretary, and in the two Scottish districts, under the control of the Secretary of State for Scotland.
So here in the Cromarty Firth such State Management began at the beginning of the First World War and didn't end until 1972. As a result there was nowhere one could get a drink or buy a bottle away from the government outlets and Invergordon even bottled their very own whisky called 'Rare Old' and other spirits - the labels show Annan and Invergordon, Annan covering the SMD for Gretna.
Picture added on 26 January 2014 at 11:34
Comments: