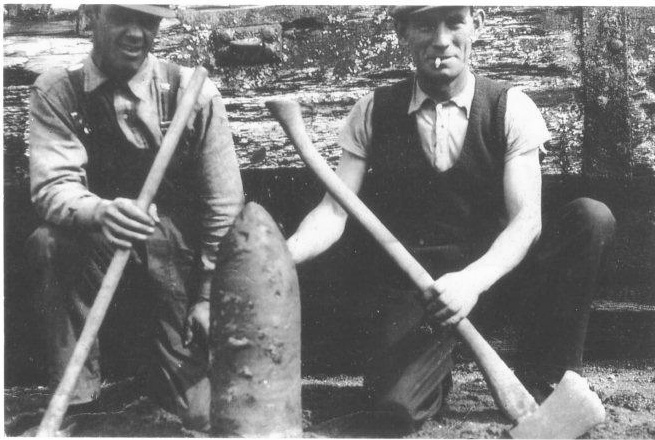 The Invergordon Archive
My Father and Sandy Russell Snr.
This is a picture of my Father and Sandy Russell senior taken at the back of the old cement shed. The shell is one of quite a few that they found whilst demolishing one of the old naval targets. This was taken pre-1939 and at the time there were two very large pieces of the targets. The large sections of wood were used for firewood. When I left Invergordon to go in the Army there was only a small section left behind the cement shed.
The photograph was originally take by a photographer from the Press and Journal - could have been Duguid?
(The date is a guess - Site Admin.)
Picture added on 30 June 2013 at 10:27
Comments: