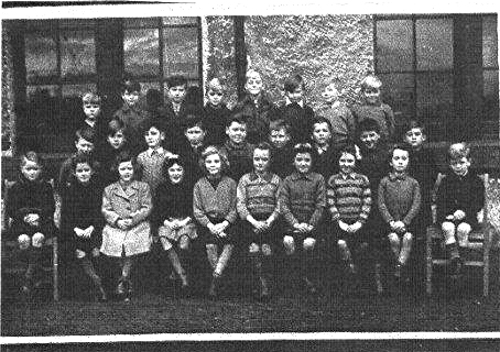 The Invergordon Archive
Primary 3 year 1948
This is probably Primary 3 year in 1948.
Back row..? ? ? ? Rossy Mitchell, Munro Hill, Kerr Inkson, Harry O'Neill
Middle row. ? Jimmy Morrison, Charlie Collins, John (scotty) Campbell, Charlie Mellon, John (sconner) Ross, Donalec Mackay, Norman Will, Allan Brown.
Front row, John Swanson, Zilla Mackenzie, Joyce Parry, Sandra Grant, Eileen Macintosh, Bunty Maclaren, Jeannie Maughlin, ? Eileen Ross Duncan Murray.
Taken outside of the old primary school. Maybe someone can fill in the missing names.
Picture added on 17 February 2013 at 11:02
Comments: