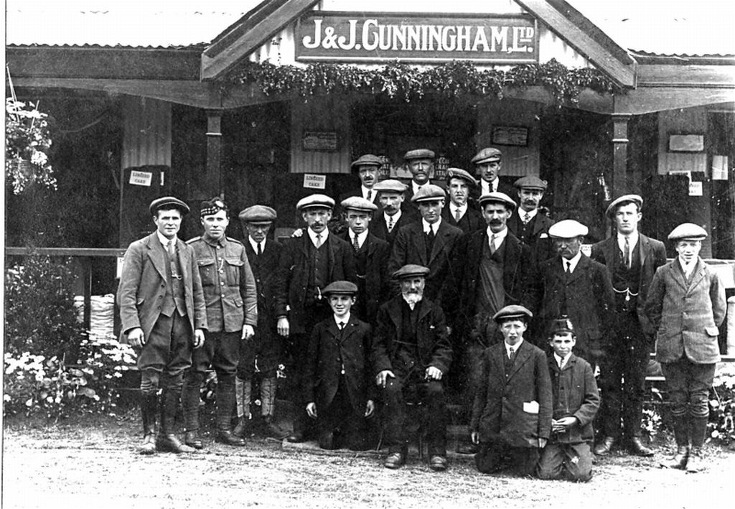 The Invergordon Archive
J & J Cunningham Ltd.
This is the second of 2 photos which came into my possession recently (see also
picture #1457
). My maternal grandfather James Mackintosh, who lived at Nigg, is in this photo. I believe it was taken about the time of WW1.
I would be interested to learn the location of the building which appears to be the same one in both photos - a suggestion that it was at the Bone Mill at Invergordon has been made and it would be good to verify this.
Any help would be greatly appreciated.
Picture added on 11 June 2011 at 10:09
Comments: