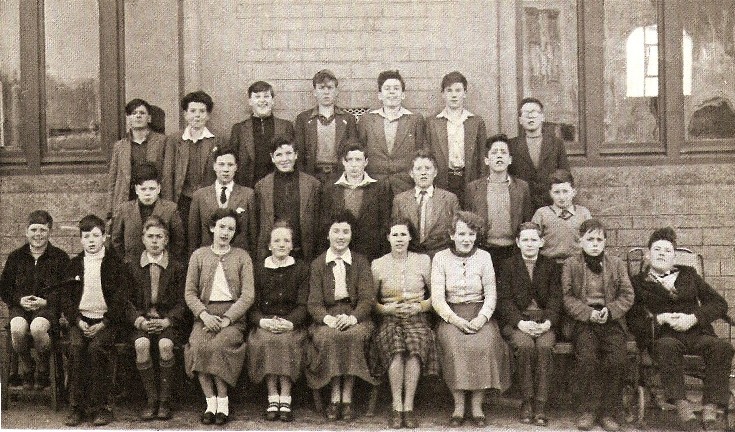 The Invergordon Archive
School Photo early 1958
I received this photograph from Ross Fraser, brother-in-law of Isabel Grey. Isabel supplied the majority of the names and I added a couple - maybe someone could complete the list (some of these have unfortunately passed on).
Back Row (L-R): Angus Bell, Billy "Boy" Fraser, Archie Clark, Joe Murray, Drew Sinclair, Willie MacDonald, David Russell;
Middle Row (L-R): Gordon MacDonald, James "Embo" Mackay, John Jack, Bobby McIntosh, Kenny Munro, Joe MacDonald, Gary McDonald;
Front Row (L-R): ?, Bannerman, Manny McGruer, Muriel MacRae, Phyllis MacKenzie, Annie Mauchlin, Isabel Grey, Helen McLeod, Michael Wilson, Michael Munro and Morris Scott.
(Apologies for any mispelling of names)
Picture added on 15 February 2011 at 17:15
Comments: