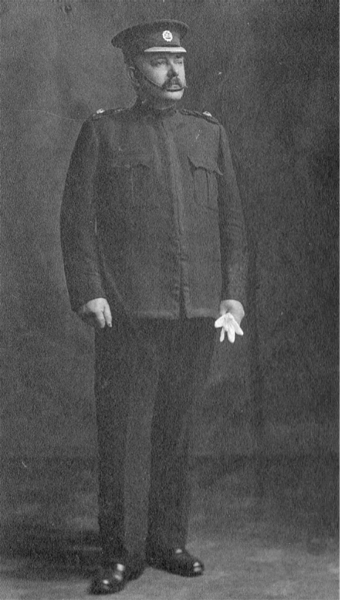 The Invergordon Archive
Thomas Macgregor
This photo is of Thomas Macgregor, born 30th May 1858, who was a Chief Superintendent and Deputy Chief Constable in Fife Constabulary.
A native of Invergordon he was an uncle of my late grandmother, Catherine Askew nee MacLennan, and one of the sons of William MacGregor, The Nurseries, Saltburn, whose photo is shown in
picture #1186
. He later moved to Canada and, if my memories serves me correctly, I remember my grandmother saying he worked for Canadian Pacific Railways but I do not know in what capacity. My cousin, Jackie Geddes, has notes showing he owned a ranch in Alberta, Canada.
At a guess the photo would have been taken about 1910/1915.
Picture added on 22 January 2009
Comments: