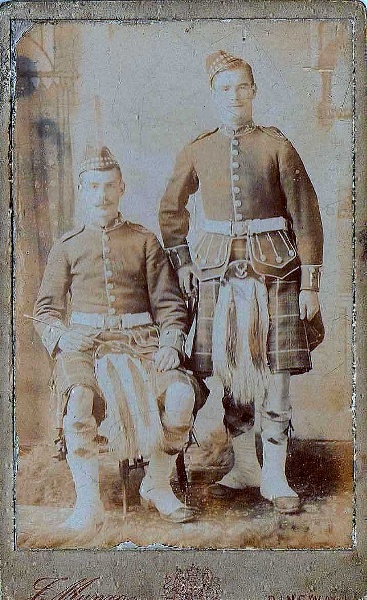 The Invergordon Archive
Unknown Soldiers
This is a photo which has been in my family possession for decades but with the passage of time and generations no-one now knows who the individuals are or when it was taken.
There may well be a connection to my late great uncle, James MacLennan, who was killed in the Battle of the Marne at Soissons, France in 1918 - friends possibly. Almost certainly the soldiers will be from the Invergordon area. The photo is mounted on card bearing the name and address of the photographer, John Munro, Kempfield Court, 11 High Street, Dingwall.
Perhaps military 'buffs' will be more able to identify the era through the uniform or even better living relatives recognise the men.
Picture added on 19 January 2009
Comments: