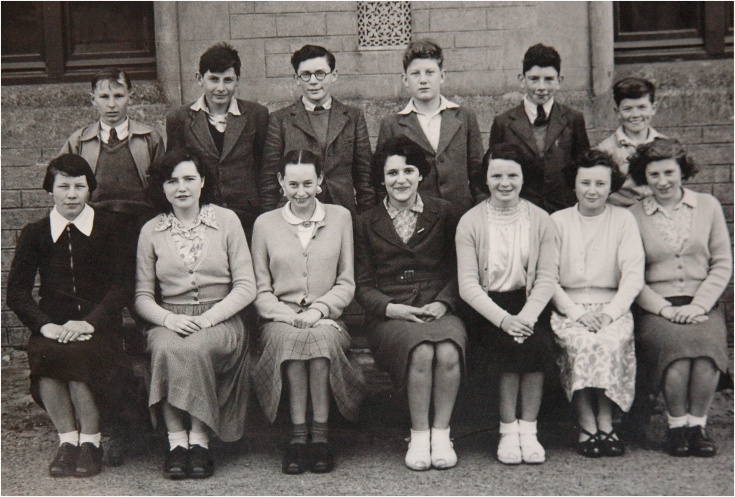 The Invergordon Archive
Invergordon Academy
The date of this picture is not known for certain but is possibly of 3rd year in 1952.
Back row left-right: Ronald Thom, Blank, Gordon Legge, John Cunningham, John (?James) MacDonald (Korky), Edward (Wardie) Millar.
Front row: Ishbel Adam, Jean Gibson, Jet Christie, Jessie Fraser, ?Joan Munro, Sheila Gordon, Blank.
Picture added on 17 January 2009